Tips & Rules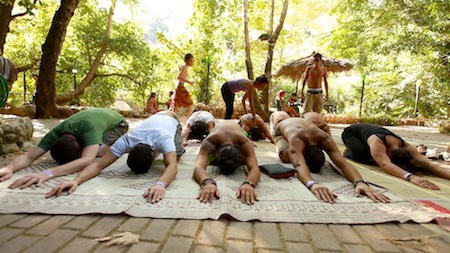 WHAT TO BRING:
Sleeping bag
your 'hasire' (carpet) for your own comfort
Tent and other camping material
Tarps for Shade
Flash light
Anti Mosquito spray
Trash Bags
Warm clothes for the night
Portable ashtray
Toilet paper
Sun protection
Swimming suit
Good Energy
The most important advice from us is to have fun. Second is to look out for each other. We are a big family so treat everyone with respect and help the ones in need.
REGULATIONS & CONDITION OF ENTRY:
Forest Frequencies is an open air music festival. By attending and participating in any way you agree full responsibility for yourself and your actions. Management reserves right to refuse entry. Violent & indecent behavior will not be tolerated.
* Banned and Illegal substances would not be tolerated and we are not responsible for any individual found with such substances. Any such suspicion will lead to dismissal of right to party.
* All are ought to be wearing the bracelets that will be given to you at the entrance. Your damaged bracelets will be changed on request. Individuals sighted without a bracelet must buy a new ticket, otherwise they will be escorted outside by our security.
* No Outside Food & Drinks permitted on the location premises
This Festival is Animal friendly! Your pets are welcomed
Let us celebrate nature together by respecting it